Over the past year, we have been working hard on a whole host of new tackle from next-generation luggage to boot bags, and eyewear to nets, no matter what style or application you prefer, we've got something for you.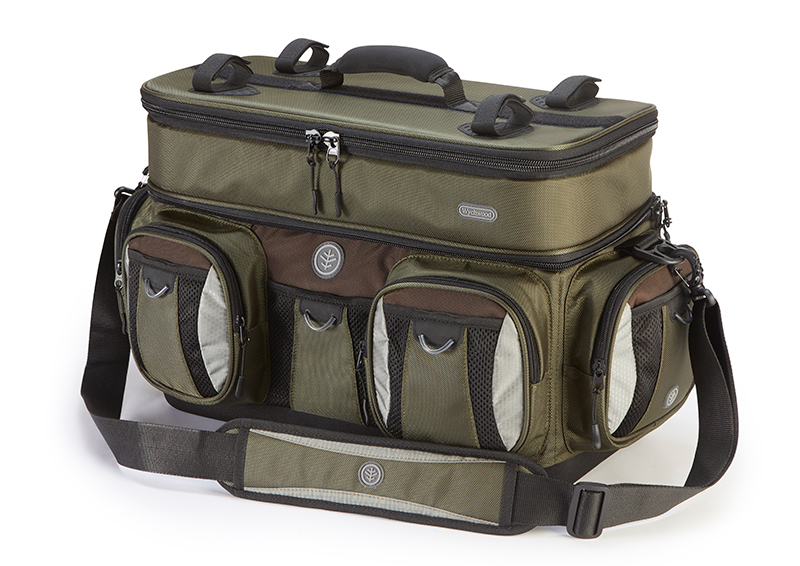 Boatman Bag
The 'all-new' Boatman has been designed specifically for the boat angler. It's a versatile 55-litre carryall with a semi-rigid frame.
It also features a fully waterproof, protective EVA base, fully removable giant foam fly patch, concealed rain shower protector, and dual elasticated rod tube holders, featuring Hypalon grip. Another bonus is that the bag has a modular design for reels, spool and accessory storage.
RRP: £124.99
---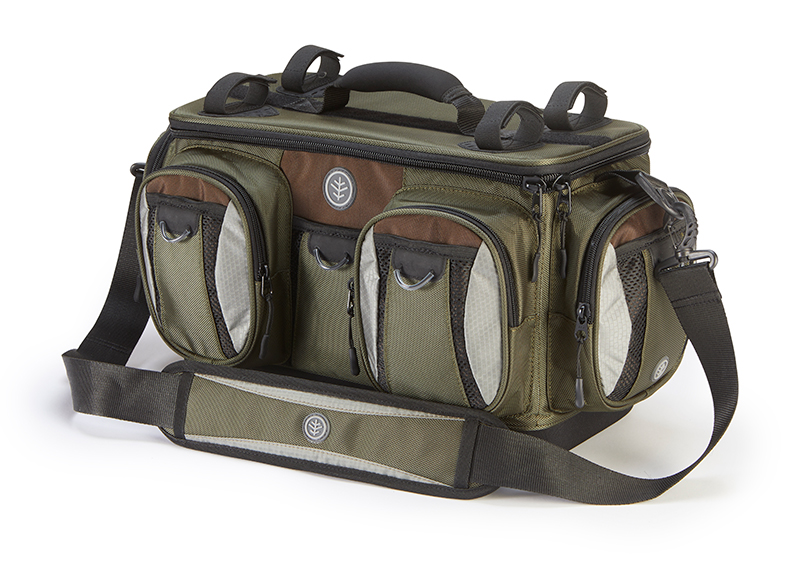 Bankman Bag
A new bag designed specifically with the bank angler in mind. The upgraded model has a large storage capacity of 35 litres and has a semi-rigid frame.
This bag also features a fully waterproof, protective EVA base, rain shower protector, cushioned lower-back comfort panel, dual Velcro rod holders with Hypalon grip, EVA carry handle and a new built-in rod holder on side panel to allow a rod to be stored all set up and ready to go.
RRP: £99.99
---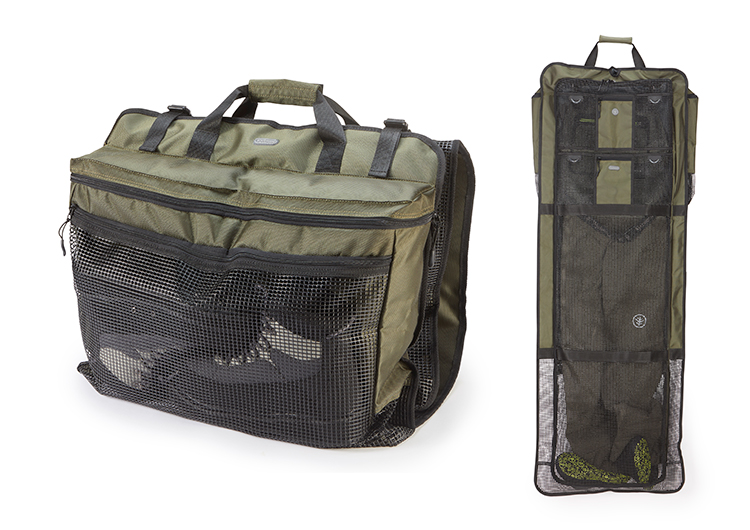 Wader Bag
The new Wychwood Wader Bag allows for easy transportation through the unique, registered folding design. The bag has dual rod holders, neoprene change mat, storage for wading boots, and pan net storage.
RRP: £64.99
---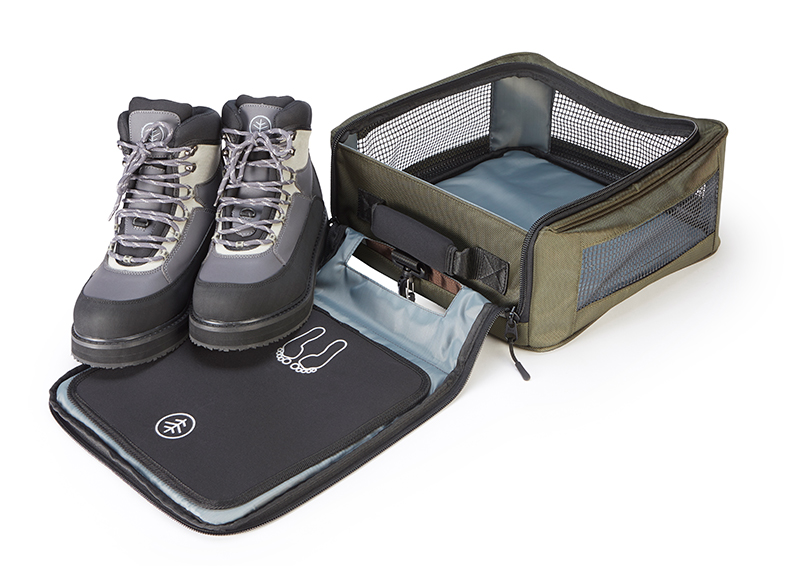 Boot Bag
The Wychwood Boot Bag is a high-quality walking boot or wading Boot Bag made from a hard-wearing waterproof 1680D and 840D material featuring an easy change neoprene mat.
This bag is a great storage solution for walking or wading boots and features a handy soft neoprene changing mat, rubber mesh drying vents, carry handle and hanging clip carbineer.
RRP: 39.99
---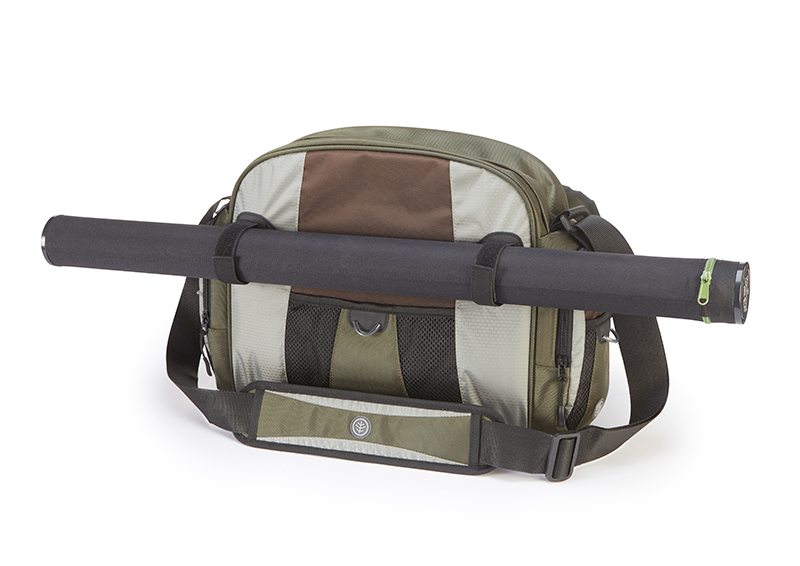 Satchell
The all-new Satchell offers a great deal to anglers that are looking to travel light. It also has the added benefit and design of a casual travel look and can easily accommodate most laptops, tablets and other personal items.
The lightweight contemporary bag features a handy rod holder, carry loop, net hang, tool tabs and front straps.
RRP: £49.99
---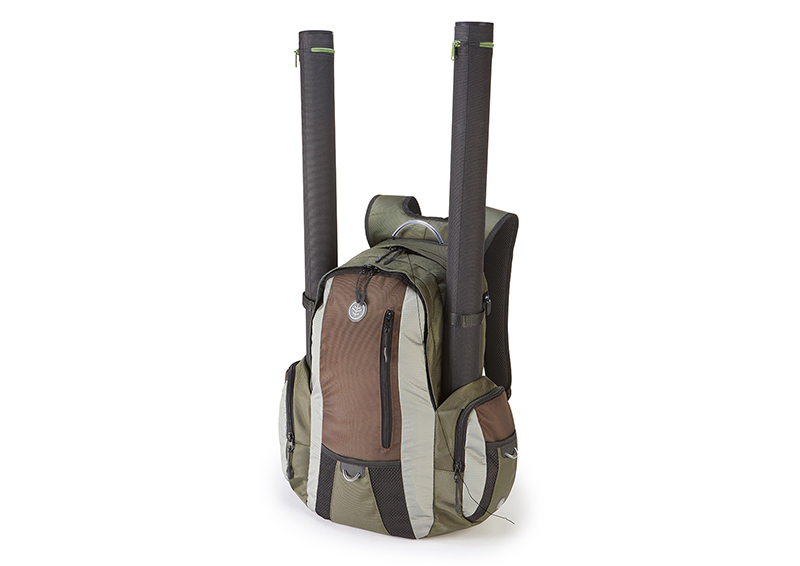 Rucksack
This practical Rucksack offers maximum storage solutions while at the same time being extremely comfortable.
The 25-litre Rucksack features two rod tube carriers, carry loop, net hang, tool tabs and front straps.
RRP: £69.99
---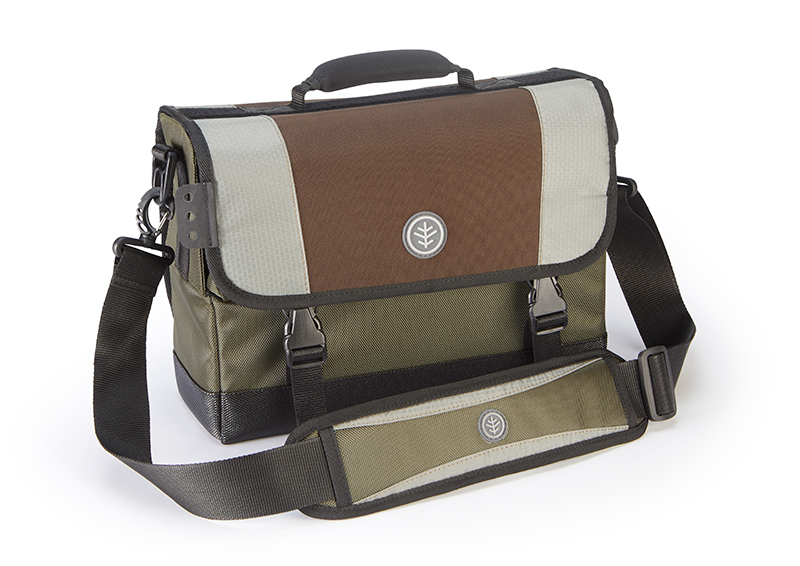 Competition Reel Case
The new Competition Reel case is capable of storing up to 18 cassette spools and or other various tackle items.
The bag features an easy secure buckle fastening, non-slip shoulder pad, flat tackle pouches and our unique registered T fold design.
RRP: £49.99
---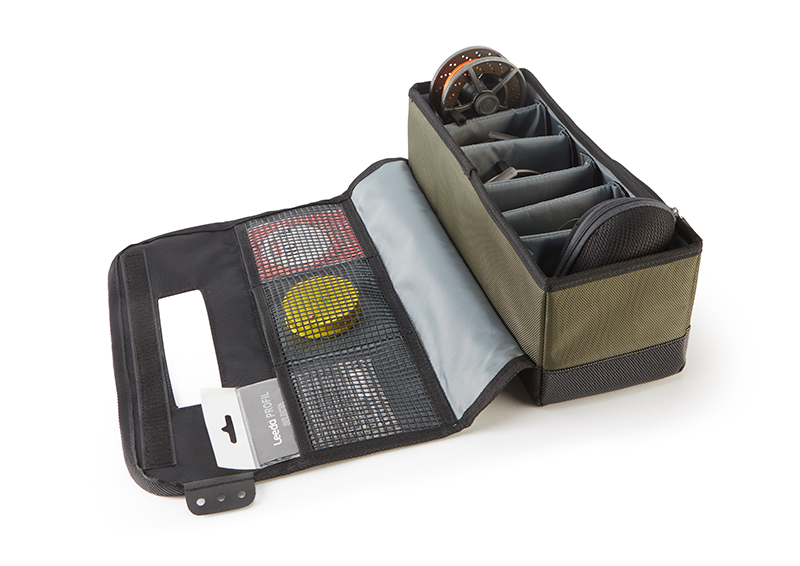 Reel Bag
This Reel Bag is capable of safely storing up to six fly reels or cassette spools. It prevents damage from the elements and bank hazards whilst allowing for easy transportation.
Features include a trio of flat tackle pockets, an easy secure Velcro fastening, over-sized top lid for extra protection and a durable protective base.
RRP: 24.99
---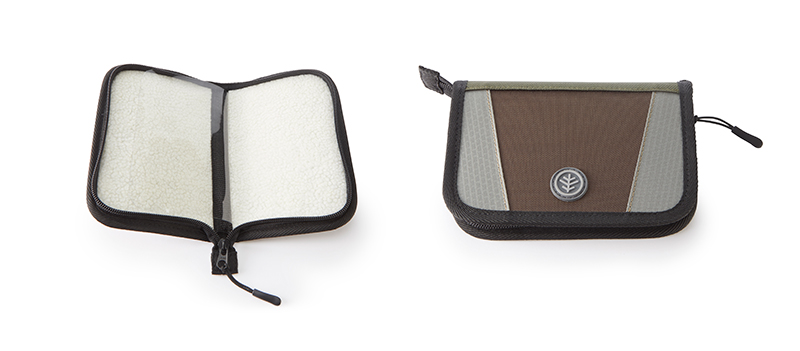 Fly Wallets
These Wychwood Fly Wallets are a handy solution to fly storage. These weather and rot resistant wallets are made from a 1680D and 840D high-quality waterproof materials and come with the option of either sheepskin or foam insert.
RRP: £14.99
---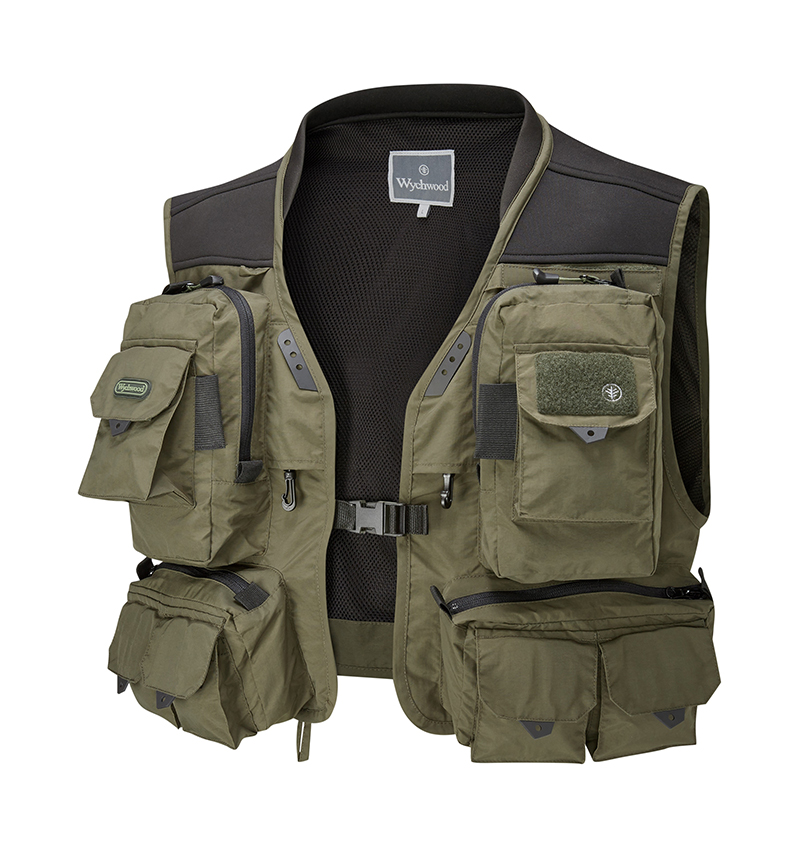 Gorge Fly Vest
Designed to the highest specification the Gorge Fly Vest offers all the practicality of a multi-pocket vest but with some additional unique features.
The vest features a removable back panel, which doubles as a handy carry bag, double zingers, rubberised pocket and tool tabs, rod station and fly patch.
RRP: 79.99
---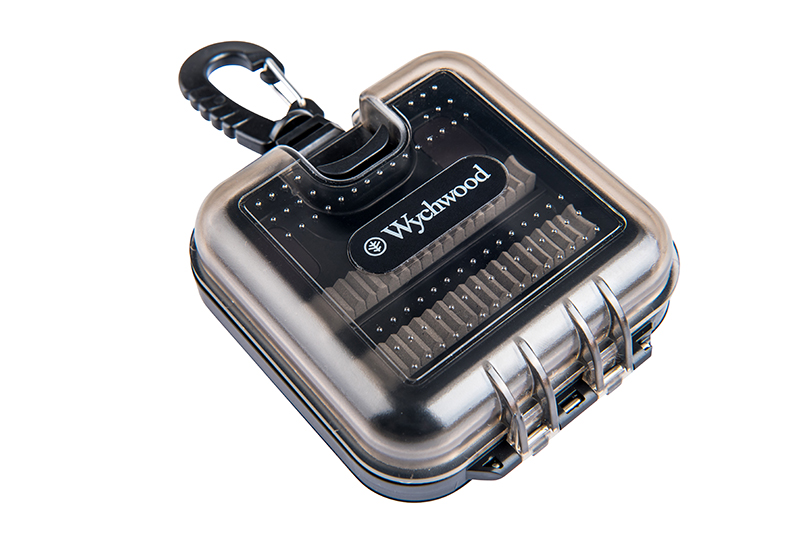 VUEfinder Flypatch Box
The VUEfinder Flypatch Box is an innovative approach to fly storage that can be worn by the angler, offering fast access to favoured files and important tools. The clip has 360 degrees of rotation and the box features a fully rubberised seal, built-in hook sharpener and double magnetic pads for hook retention.
RRP: £14.99
---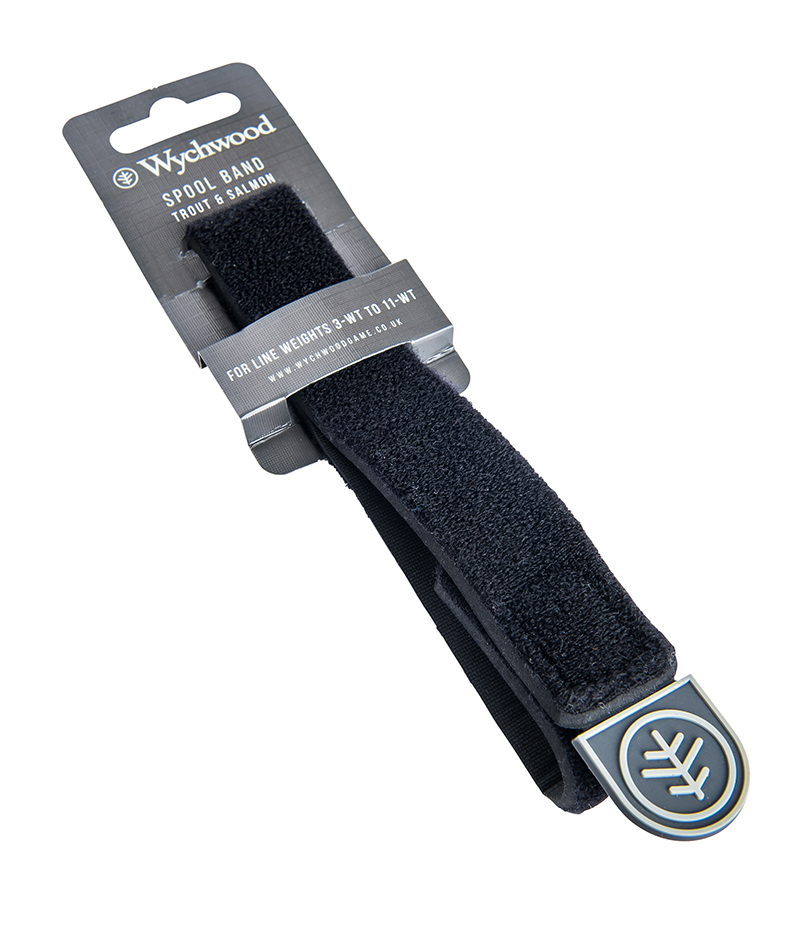 Spool Retainer
Soft elasticated neoprene bands, with Velcro fastening and a rubberised Wychwood logo pull tab. The band also has an ID window allowing you to see at a glance which lines are lines. The retainer will let you keep your line tight and secure on the reel for easy, tangle-free storage.
RRP: 4.50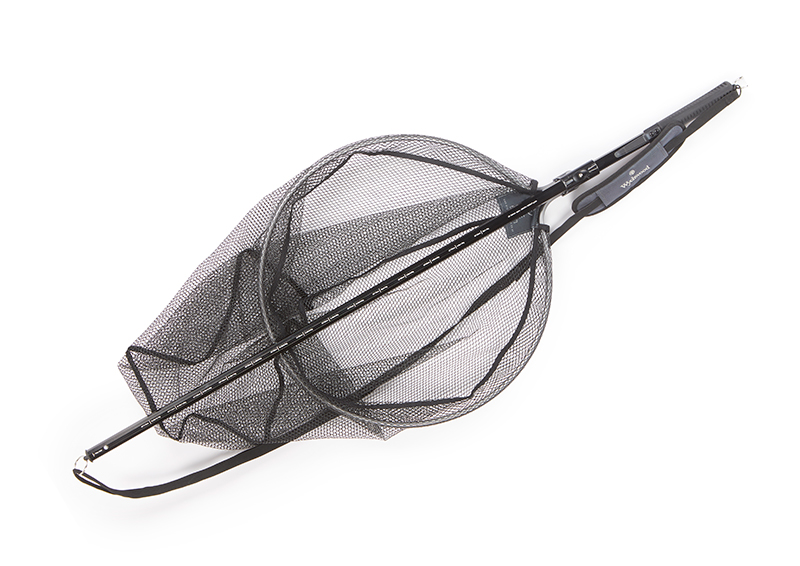 Gye Net
This rubberised Gye Net is a unique, robust net that has been designed specifically for UK salmon and sea-trout anglers. It features an easy quick-release spreader block, deep yet strong mesh, easy to deploy shoulder strap, clothing clip and handy UK salmon length/weight guide graphics.
RRP: from £54.99
---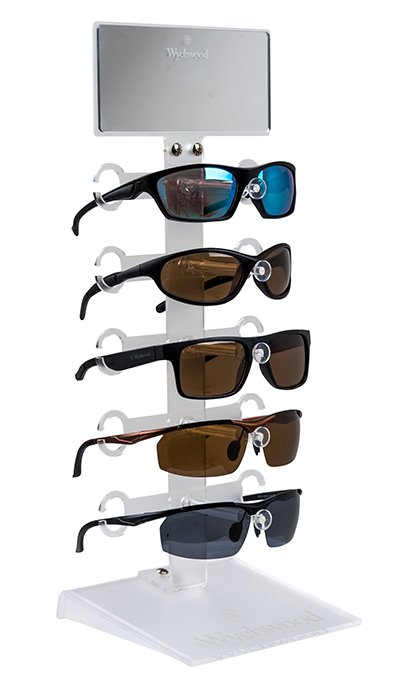 Sunglasses
Polarised glasses are a key part of any anglers armoury so for 2019 we have added four brand new pairs of glasses to our range.
RRP: from £19.99
Comments