February is always an exciting time here at Wychwood, as it heralds the start of our annual trade event where we present the latest additions to our trade customers. With a month now passed, our dealers are now in possession of stock so here's a run through of all the latest new products for 2020...

RS2 Rods & Reels
Our previous RS range of rods were praised by the angling press, trade and consumers alike, thanks to the fact they offered high-end performance at a wallet-friendly price. We've buit on this success by tweaking the blanks of the six-strong line-up with the new RS2 series.
Pac Bay guides adorn the matt grey blank and there's a composite/cork handle design that not only looks great but offers superb grip. The blanks on these rods are fast action, meaning they reward good technique with some serious distance.
Prices are £199.99 for the two nine-footers, £219.99 for the 9ft 6in versions, and £234.99 for the 10ft duo.
To accompany the RS2 rods, we've produced a premium-level reel that sits above our existing Truefly SLA. The RS2 reel comes in three sizes - 3/4, 5/6 and 7/9 - and is a large arbour design, machined from a single piece of alumium with distinct porting (cavities) to reduce overall weight and enable water to displace easily from the coiled fly line. The sealed carbon drag can produce up to 4kg of drag force so is suitable for the whole gamut of fly fishing. Spare spools are available - under £90 - and the reels are £210 or under.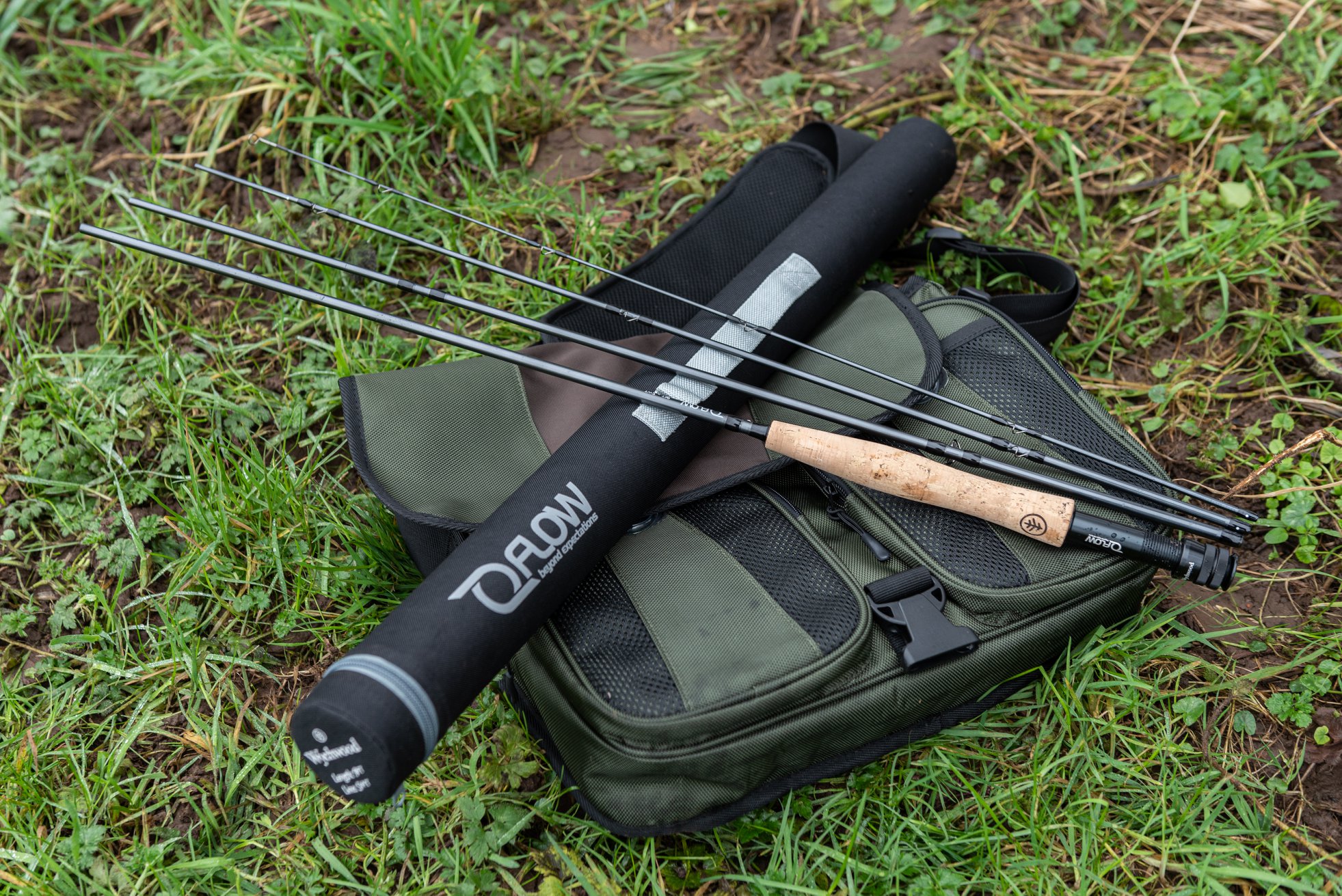 Flow Rods
Flow, it's a name that's been in the Wychwood range for quite some years, but this year's adorning our new entry-level fly rods.
Like all of our rods, we've tried to give the user rods that are as multipurpose as possible. After all, when you're staring out you want to be able to try new things so having a rod with a through action that's easy-going on the cast can really bring you on leaps and bounds. And for established anglers on a tight budget, there's a wide choice to suit your preferences... it's the best of both worlds for everyone!
There are 10 models in the range going from a 6ft 3w (ideal for small streams), right through to a 11ft 4w that's perfect for a multitude of small fly work both on stillwaters and rivers. Of course, the range features some beefier rods for big casting situations on stillwaters.
Prices start at just £49.99 and top out at under £70.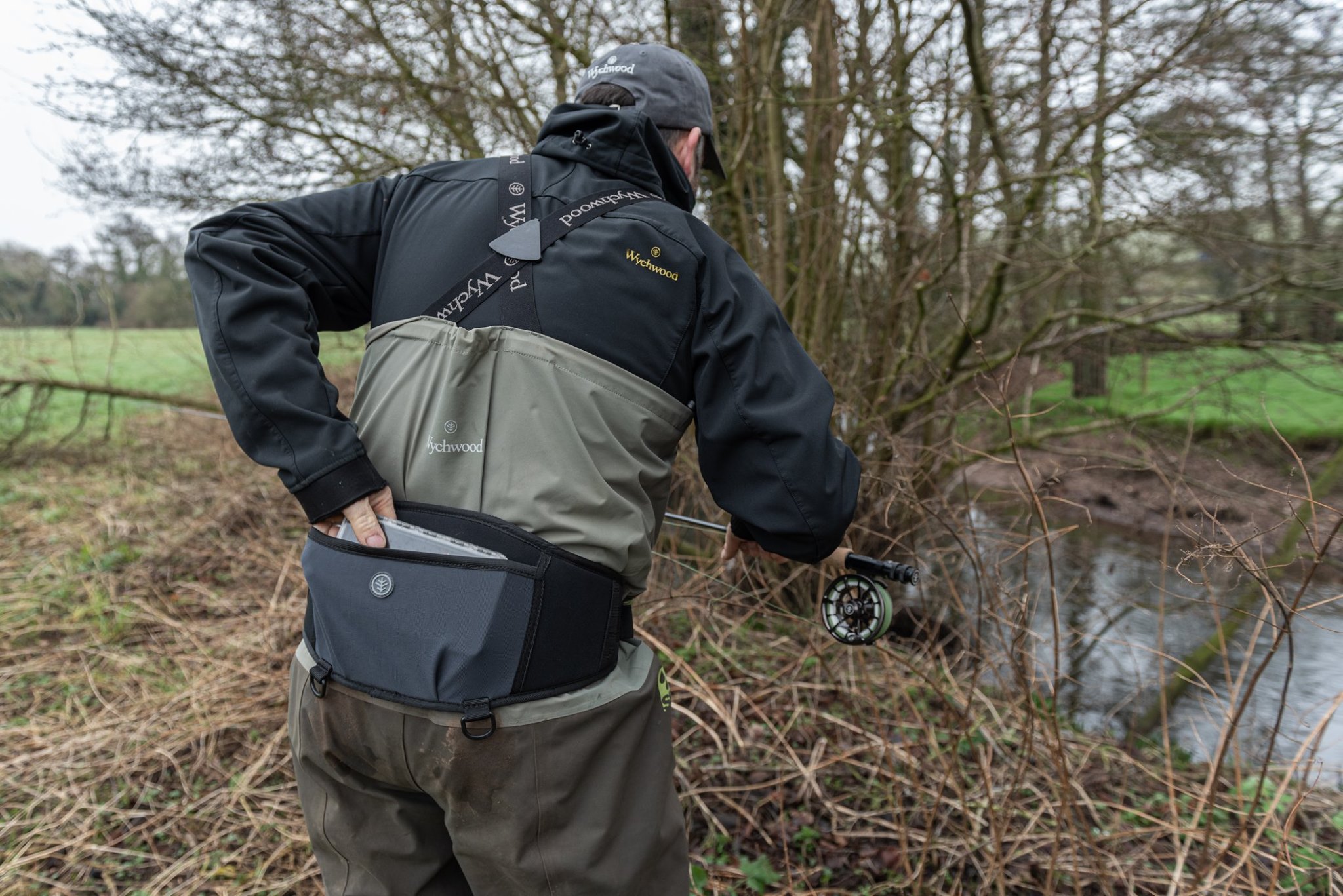 Wading Belt
A humble product that is surprisingly useful for anglers who spend a lot of time on the move and in the water.
Back ache can be a major factor in cutting a day short and support in the lumbar area, especially when wading, is one way to ensure you stay comfortable for longer. This countoured belt sits perfectly around the waist, providing padded support across the lower back. Handily, it also feature D-rings for attaching accessories, plus there's an elasticated pocket on the rear for storing anything from spools of line to energy bars! At under £25 this is the operfect accessory for an increasing number of anglers who are on their feet all day.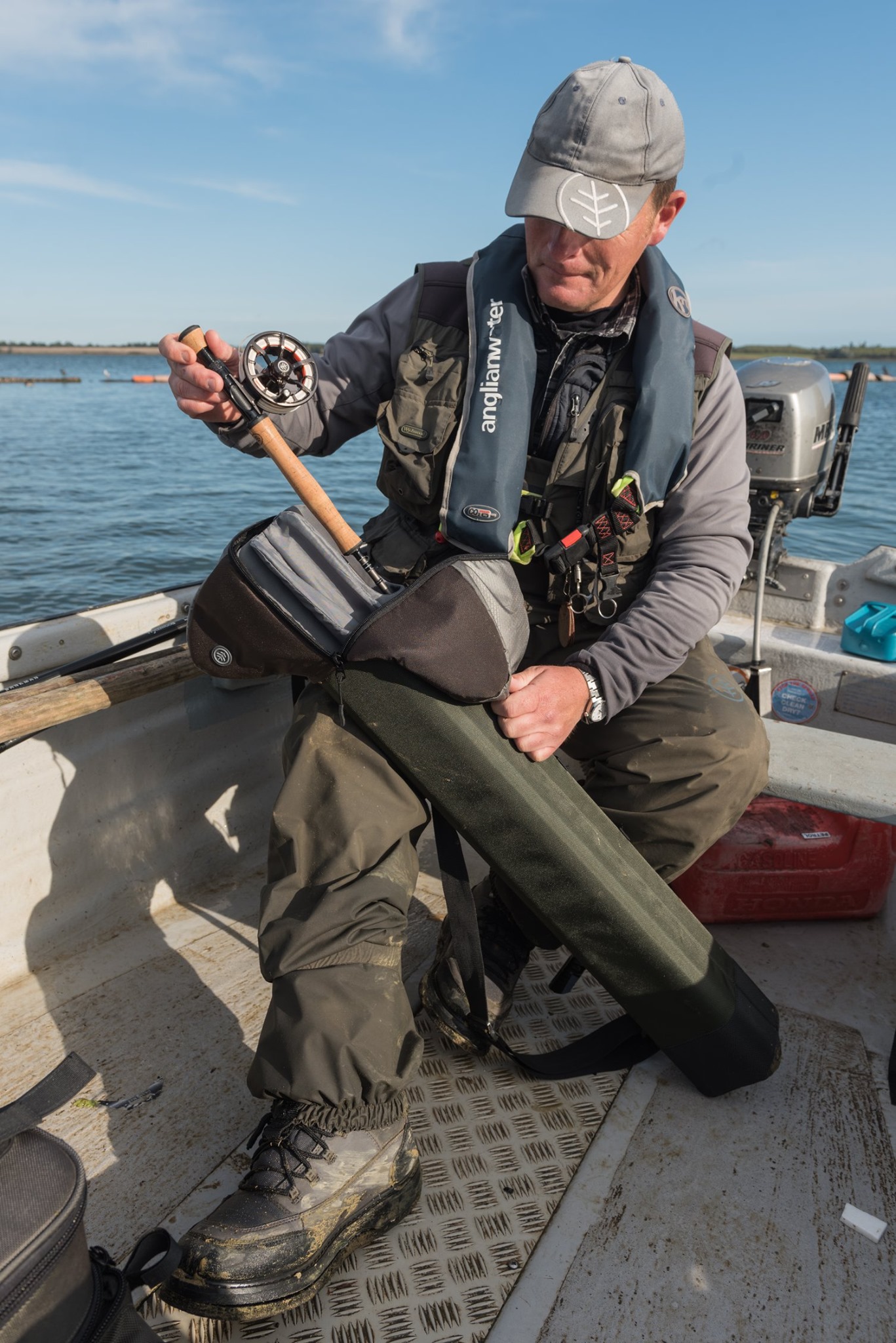 Competition Rod & Reel Cases
Carrying made-up rod and reel combos that are ready to fish is becoming more popular - especially for boat anglers where staying tidy is key - but to avoid misshaps with tangles and breakages, these new cases will be the answer.
Available in Quad (4-rod), Duo (2-rod) and Single rod confirgurations, the cases comprise of a rigid main compartment with a waterproof base for storing the bulk of the rod in, with a padded end where the reel sits, which is zipped for easy access. All cases feature a shoulder strap and the Quad (4-rod) version also has elasticated webbing on the exterior.
Prices are £39.99 for the Quad, £29.99 for the Duo and £19.99 for the single version.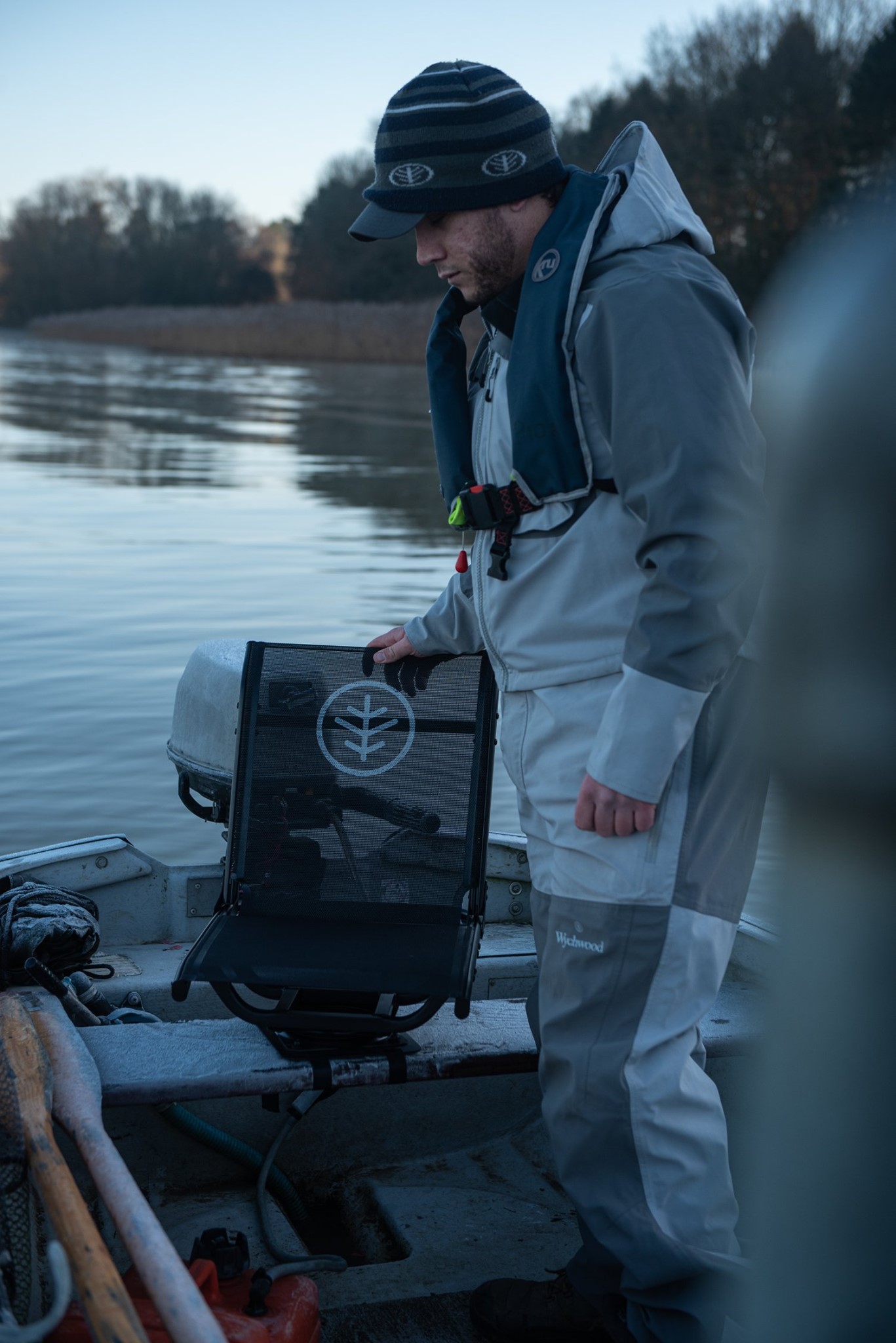 Boat Seat
We're confident that we've created the ultimate boat seat.
A super-strong aluminioum frame is covered with lightweight, rubberised mesh that's support-yet-flexible and won't hold moisture. Unlike many other boat seats, ours rotates 360 degrees and will fit most boat setups thanks to an easy-to-use ratchet clamp attachment method. It folds flat for easy transportation - £124.99rrp.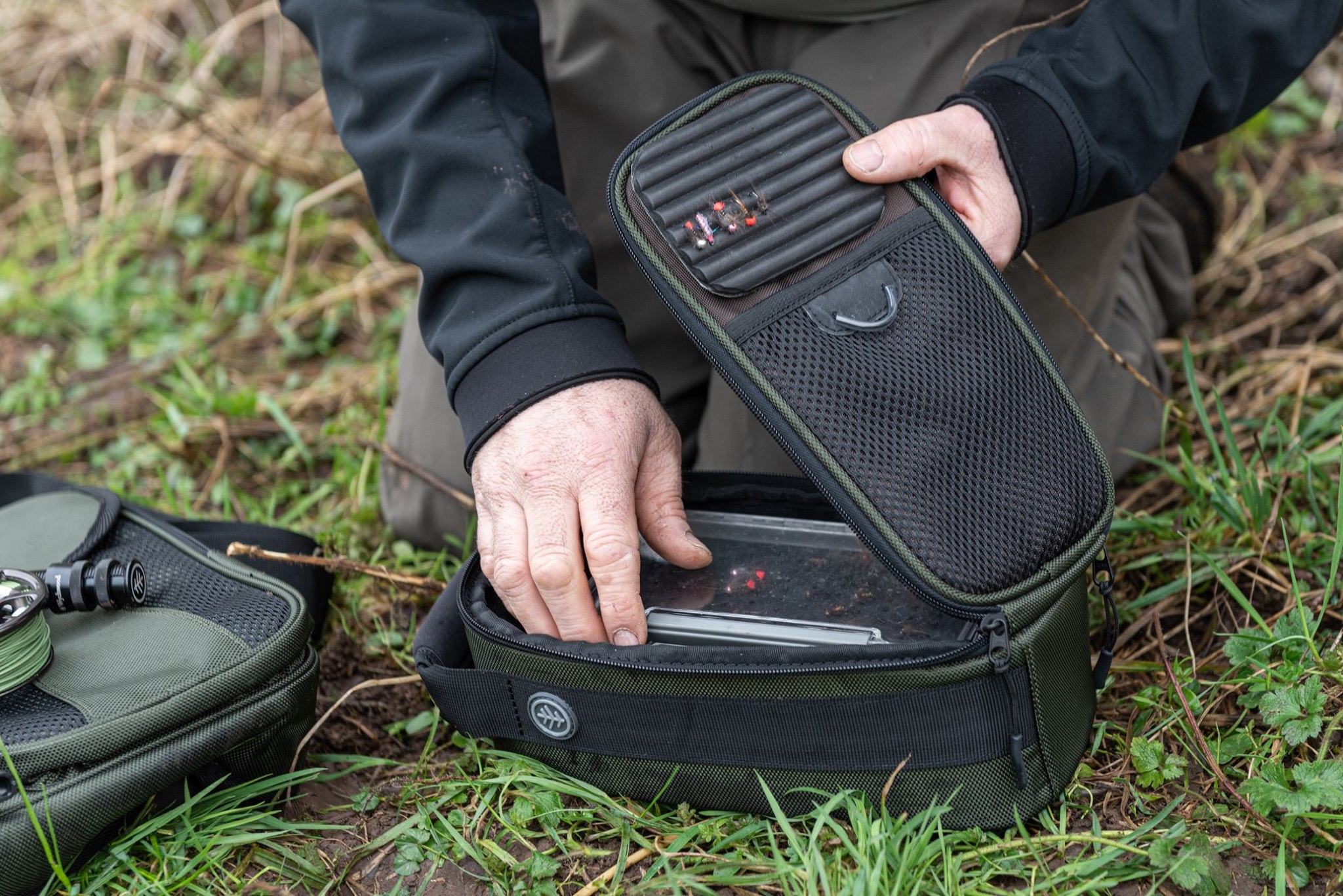 Hook Hold Carry Case
Our popular Hook Hold fly boxes now have a dedicated storage solution that can hold multiple fly boxes, comes with a neoprene carry handle, an outer mesh pocket and a rippled foam patch that's removeable. At under £20 it's the perfect addition to your tackle armoury to keep things tidy and secure.

PDR rods and reels
Targetting predators such as pike on the fly has become a growing area of the market, so our PDR series of rods and reel are the perfect tools to chase some toothy critters with!
There are three rods to choose from, all nine feet in length and with line ratings or 8#, 9# and 10# respectively, and all coming in at £154.99. A subdued black blank keep things nice and low key, and a mediumk action is the perfect arrangement for pushing big, wind-resistent flies out yet retaiing a bueatiful fish-playing action, especially needed when fishing from boats where fish can dive deep underneath. An EVA handle and fighting but area easy to clean and a machined double-locking reel seat keeps accompanying PDR reel firmly planted.
The PDR reel is manufactured from lightweight aluminium, features a large disc drag for fine adjustment and come in 7/8 and 9/11 sizes for £124.99. A deep spool ensures that big lines and lots of backing can be loaded.
Comments