Wychwood's current flagship range of rods, the RS series, has scored a home run with the folks at Trout Fisherman magazine, who stated in issue 490 that they're the best we've ever produced!
Trout Fisherman is one of the leading sources of independant review information here in the UK and to gain a Tackle Testers Choice award is high praise indeed from a team that sees counntless rods throughout a calendar year. The team not only commented on the quality of the overall range, but highlighted that the 10ft 7-w is as close to perfect as an all-round top water and sunk line fishing rod.
Great words from the magazines' review team indeed and ones that we believe accurately reflect the core ethos of one of our most popular rod ranges in the history of the brand. The magazine also looked closely at two lighter offerings in the range - the 9ft 5-w and the 9ft 6in 6-w - rwhich have been designed to offer anglers who fish smaller venues (or even rivers) a tool that can not only haul line effectively when required, but help the user achieve great accuracy when casting.
The aim of the RS series' release was simple when we debuted them at iceTackle* 2016; to create rods that were without compromise, offering flagship performance, finish and looks but at a fraction of the price our competitors' offerings. Rewarded with a 'Highly Commended' rosette at last summer's EFTTEX 2016 tackle awards when pitched against rods costing two or even three times as much, both the European trade and our loyal customers have given them a resounding thumbs up.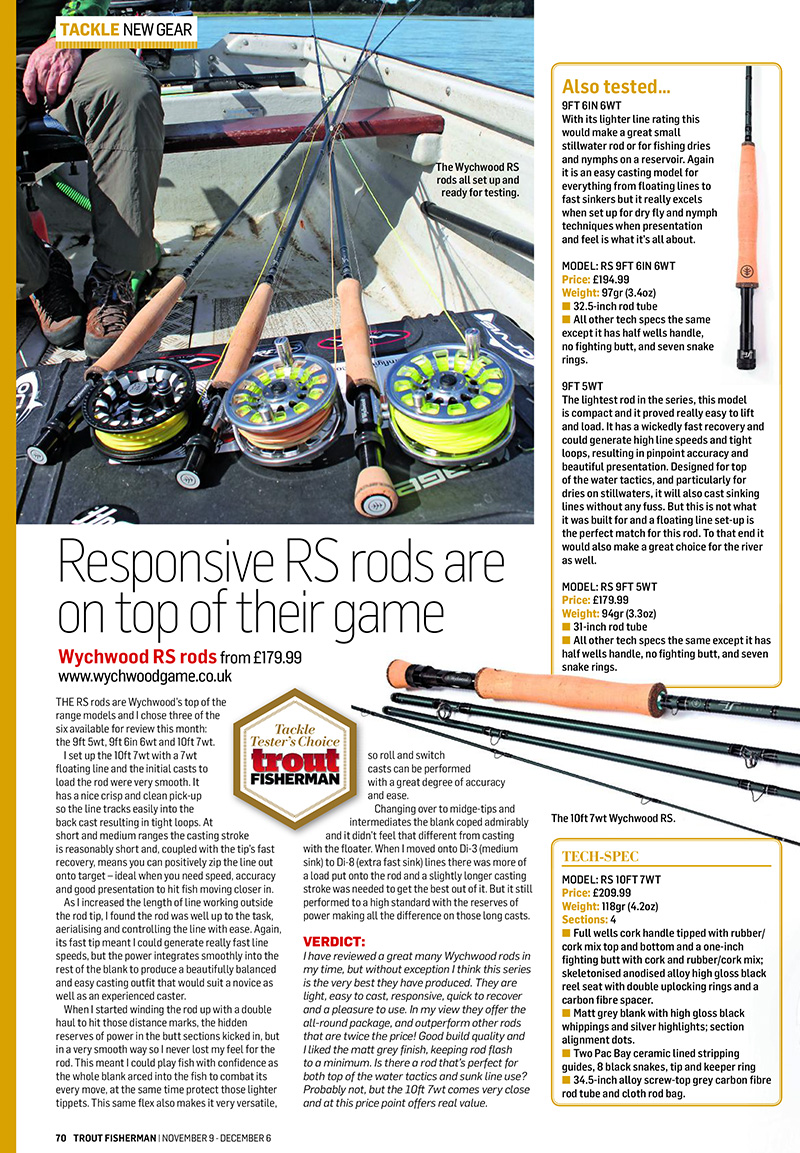 Comments